Your Lifeline to Successful Nursing Career
MANNAT NURSING ACADEMY: A PREMIER NURSING COACHING INSTITUTE IN CHANDIGARH FOR NURSING ENTRANCE EXAMS, STAFF NURSE/NURSING OFFICER EXAMS, OET AND NCLEX.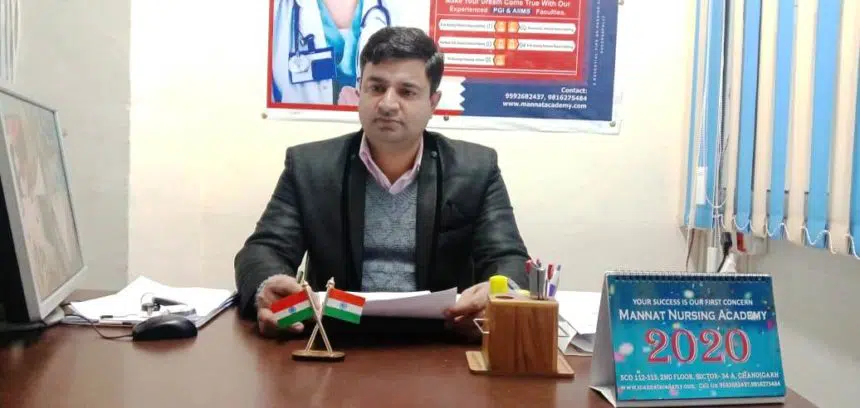 A TRADITION OF EXCELLENCE IN NURSING EDUCATION
I welcome you to MANNAT NURSING ACADEMY, which was established in 2010 AD (Kota) Rajasthan with a vision to uplift the nursing education in India by senior AIIMS and PGI faculties. Since its establishment, this academy is dedicated to delivering high-quality education to the students. Besides this, it is preaching humanity associated with this noble field. The institute encourages its faculties to focus on each and every student and encourages them to overcome their shortcomings and appreciate their successes. To succeed in the nursing field, a student should have the interest to learn and should not stop learning. Albert Einstein has truly said ' I have no special talent. I am only passionately curious.'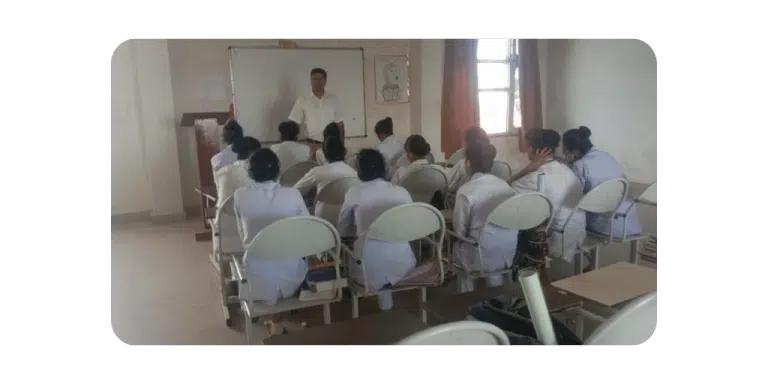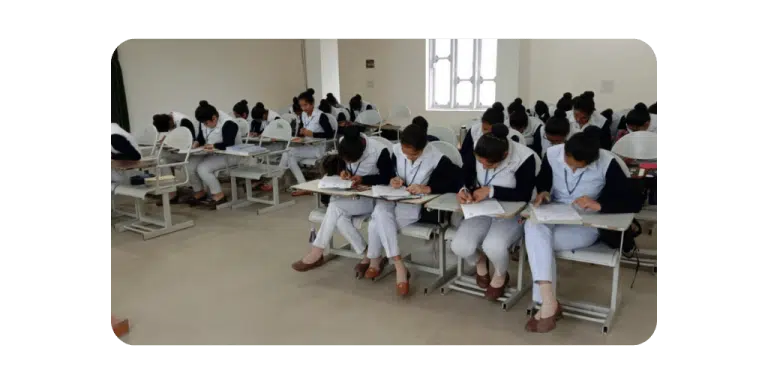 Those students are interested to join B.Sc (Nursing) from Govt. College for them Our Institute Provide the Entrance Exam Coaching and our renowned faculty assure you for 100% sure success. The fee structures are very less in Govt. College comparison to private colleges. So our academy recommends to all the students for join the Govt. College.
Our aim to provide the aspiring students with world-class job oriented education that enables them to move shoulder to shoulder with the latest examinations standard.
Services are aligned with the national norms of test paper patterns and our efficient system keeps us abreast of any adaptations in the rules and regulations, therefore enabling us to upgrade the subject knowledge of the exam related course accordingly.
Mannat Nursing Professionals & Best Academy in north India. We Will Open The Door To The World Of Knowledge For You "If you have a dream, don't just sit there and wait for it to come true. Gather the confidence to trust in your ability to succeed and leave no stone unturned in making it a reality." Nursing Experts Institute of Competitive Success is one of the best nursing officer coaching institutes in Chandigarh, Himachal, Jammu and around India. We are widely acknowledged as the industry leader in Nursing Officer Exams such as AIIMS, DSSSB, DGHS, RML, SAFDARJUNG, ESI, PGI, MNS, BHU, GMCH, NIMHANS, HPSSC, RPSC, and many more. We provide entire advice to our pupils and help bring you up to the position you desire, as well as the necessary good practice with step-by-step coaching.
What peoples say about us
known for delivering best in class quality education & traning, recent Google My Business user reviews & feedbacks.
This is the India's Best Nursing Academy. I really appreciate the Managing Director and Faculty member's for Encourage the Students for Their bright future. Best faculty member.
Mannat Nursing Academy help you to focus and work smarter and also reduce the stress and pressure you may feel at work (or in Academy). They teach the Nursing students how to crack the Entrance Exam with in time. Really its awesome Nursing Academy in India
iam Dr. Satya wirking in AIIMS Delhi.. My Daughter Ragini complete her BSC from Himachal Shimla an after that she joined Mannat Nursing Academy ... My daughter Complete the course at Mannat Nursing Nursing and Crack the AIIMS Nursing officer entrance Exam.. really iam very lucky that i took right Decision at right time ....Now i and My daughter both are working in AIIMS Delhi Really many many time Thanku
Start Your Career in Nursing
Our Academy only and only motive to prepare the student for achieving their goal etc.
MNS, PGIMER, AIIMS, BFUHS, RRB, and State Govt. Staff Nurse.