Best Nursing Academy in Chandigarh
We at "Mannat Nursing Academy Chandigarh" Known as Best Nursing Academy in Chandigarh are committed to provide a world class Nursing Education with the continual improvement in quality of education through the academic contribution, renowned core associates, review of activities and students centric policies by continuously improving the system.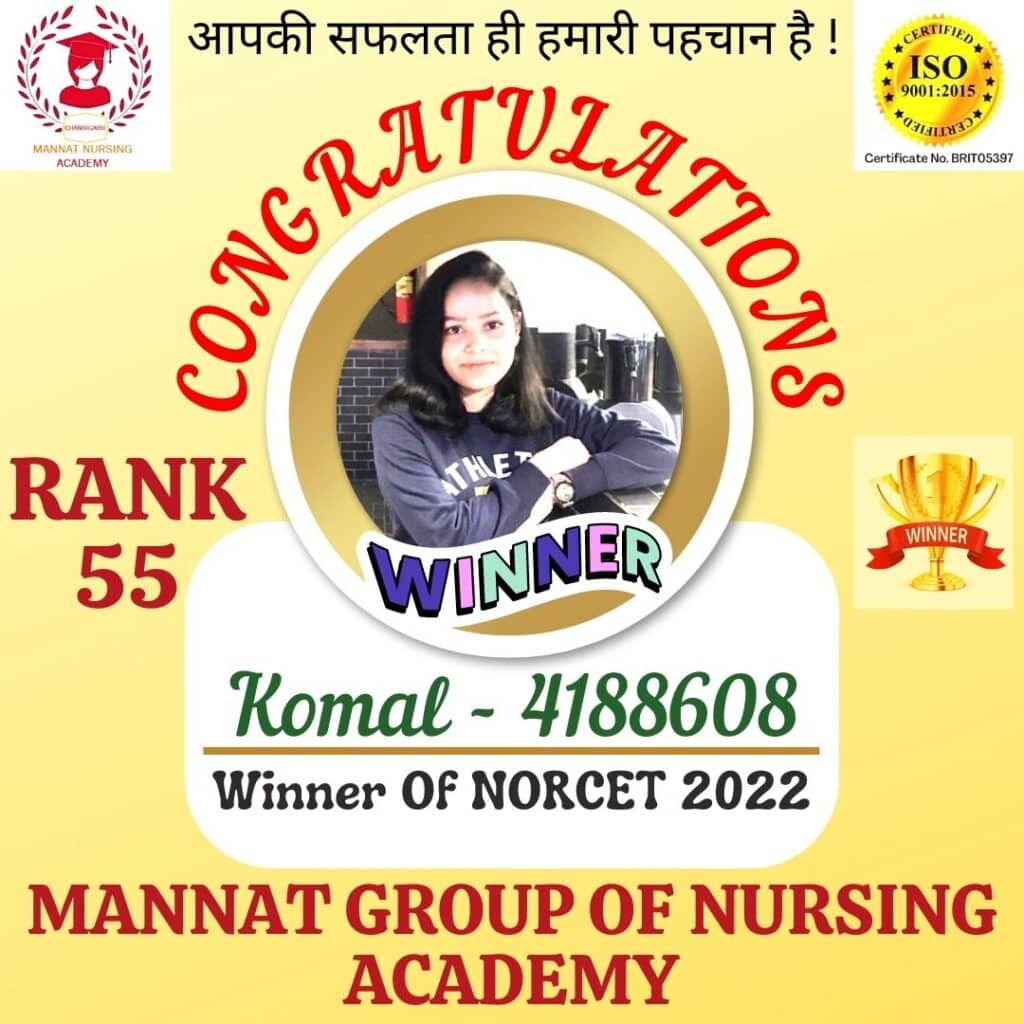 PHILOSOPHY:-
The Mannat Nursing Academy believes in quality of education well qualified nurses from all states of India to meet the great demand in the field of Nursing. Professional Nursing is a life – long service to the people. College prepares its students to develop ability to analyze situations and problems critically and take responsibility for their higher education to maximize professional effectiveness throughout their career. College believes that degree course in nursing prepares Nurses for first level position both in the Hospital and in the community.
OBJECTIVES –
Quality will help our academy to be a leader in the list of names of the other Nursing academy institutions.
To provide the congenial learning environment.
To create quality consciousness and team spirit among Nursing Faculty, Students and Parents to uplift the college.
To promote self-development of the students.
To generate innovative and creative thinking
THE ACADEMY WILL HAVE:-
Quality, creative and excellent faculty and support staff.
Effective teaching – learning process using state – of – the – art teaching aids, latest pedagogy of training methodology and congenial atmosphere.
Parents forum to give advice, ideas, suggestions and express concern, if any for bringing improvement in the institution.
Committed administrative and management system.
Effective monitoring and evaluation system.
Total Quality Management.
100% Placements in government sector – The objective is to develop confidence, capability and competence among students to compete in India
OUR AIM:-
To provide a broad based education for preparation of Nursing personnel at advanced levels who can function in a wide variety of setting & contribute effectively towards professional upliftment.
To prepare a crop of well qualified nurses who can hold the leadership responsibilities.
To develop ability to appraise research reports critically and acquire competencies in conducting qualitative studies in nursing.
To promote in – depth studies of Nursing with a view to prepare them for distinctive positions such as Nurse Specialist, Nurse practitioner, Consultant, Researcher, Educator & Administrator. Best nursing academy in chandigarh

best nursing academy in chandigarh

To explore the center of excellence for higher studies in nursing and to give direction for serving contemporary & future needs of nursing developments.
Head Office: SCO 112-113 4th Floor,
Sector 34-A Chandigarh – 160022
Call us: 95926-82437, 98158-43986
We are at: Shimla | Mandi (HP) | Kangra| Bilaspur (HP) | Hamirpur | Palampur | Jammu | Amritsar